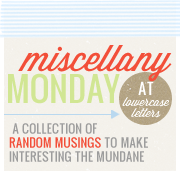 Started the weekend off with an old favorite.
It's a little early. We usually watch this one every year in November.
I fell asleep somewhere around the flying monkeys.
B woke me up when it was over.
On Saturday, B had a gold tournament. He took 3rd. Yay!
It is his second golf medal.
He has worked really, really hard.
While B and the Canadian golfed much of the day Saturday, and Sunday, I was with b.
And he sat in my lap or made sure I sat right next to him the whole time
(as mentioned in previous post).
But I did have good coffee.
And we did escape to church.
And to Moe's for lunch.
I love their vegetarian salad.
Even when I have to eat it quickly because someone might have a meltdown.
Maybe I can slip away and have another for lunch one day this week.
Happy Monday!