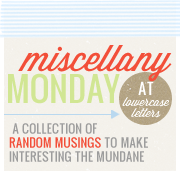 Teeth
Early last week, Brodie lost a tooth. I was a little concerned about him missing THREE of his front teeth at the same time.
Then on Friday, he lost another one! Now he is missing FOUR front teeth.
It is a good thing this kid does not eat meat, I suppose, as I am not sure how he would bite into anything substantial.
Weight
I was down 4.8lbs at weigh in last week! It was pretty exciting, as I have never lost that much in a week. I am doing Weight Watchers and our Whole Body Vibration machines. I am trying to add cardio, but having trouble finding the time/desire/motivation.
Mother's Day
Here is a picture of my Mother holding me when I was 13 days old. 1973. She was 19. She was not married. I am thankful she didn't have an abortion.
I was very thankful on Mother's Day to have my 2 boys healthy, my Mother, and both Grandmothers here and healthy, but it wasn't a great day for me. I am ashamed to say that I felt that way, especially when I have so much to be grateful for, but I am just keeping it real. It is my selfish need to feel appreciated and valued for everything I do, and I don't feel that way. Ever. It is a shame I let that ruin my mood today. I pray God will change my heart. It doesn't matter if I am often criticized and never recognized and for all I do because that is not why I do it. I am not trying to win any trophies or days at the spa. I do it because I love my boys and I want what is best for them.
We went to church and they had some activities to honor Mothers. I am not sure what all it was because they didn't mention any details in our service and
I was too sour to even check it out
. Bad. Attitude.
After church, we went to Nanny's for lunch, and then Granny's for a quick visit.
I love the Mothers in my life. I am blessed to be a Mother. I am tired and burned out.
Speaking of Spas
I have never been to a spa. Is that weird? A few ladies and I had a chat about it this weekend. I had one massage at a salon about 7 years ago - someone gave it to me for a "pre-wedding" gift. But that is the extent of my spa-experience. Never had a facial, no body treatments, etc. I haven't had a manicure since 1995. I haven't had a pedicure in over a year. I would have pedicures, but my budget has been cut for those. I try to do it myself.
Speaking of Budgets
My summer job still hasn't panned out yet. I am getting really, really nervous about that.
Speaking of Summer
Looks like Brodie wants to golf this summer. This is his new "kick". He practices in the yard at night. He begs to go to the driving range. He watches golf on tv. He knows who the major players are. It is interesting because this is the first thing he has really begged to do on his own.