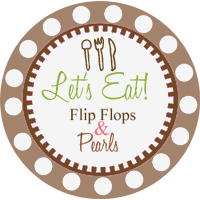 Welcome to Friday, y'all! If you are in the Beautiful South, SEC Football (Roll Tide!) is in full swing and you need some good munchies for parties! I am linking up with my girl Daphne today and sharing a

Mexican Layer dip

that is always a big hit!
Here's what you need:
1 package of Taco Seasoning
1 package of softened Cream Cheese
1 package of shredded lettuce
1 package of Mexican Blend shredded cheese
1 can finely chopped Black Olives
Here's what you do:
Mix half of the packet of Taco Seasoning with the Refried Beans and spread in the bottom of a glass baking dish.

Mix the other half of the Taco Seasoning with the softened cream cheese and sour cream and spread it in a layer above the beans.

Pour and smooth Salsa in a layer.

Finely chop your lettuce and sprinkle in a layer.

Add a layer of shredded cheese.

Top with finely chopped black olives. I like the chopped because they make dipping easier!
Enjoy with your favorite chips!
Side note: I am wondering these days about the

pre-shredded cheese

. I read on

Carissa's blog

that there are reports of types of plastics in shredded cheese. Has anyone else heard this? I may be moving to shredding my own cheese from here on out. What is up with all of this "stuff" they are putting in our food because it is only trace amounts that can't "hurt" us. Can't it all add up at some point and be bad? Hmmm...
Anywho...
Hope y'all have a great weekend!