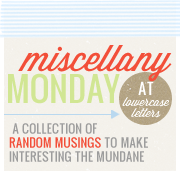 We enjoyed the

Canadian Invasion

! 6 house guests, and we all survived. The kids had a blast and even the Dads behaved (for the most part).
B loves hanging out with his Canadian "cousins".
I just cannot believe how they have all grown!
Let me just tell you how "NOT smart" I was. Had coffee and 1 donut = no real breakfast, and then went walking through a HILLY neighborhood (passing out door hangers/flyers) in the BLAZING heat withOUT a water bottle.
Totally

dehydrated

. Sick. Stupid. Lesson learned.
Met the Canadians at the IHOP directly afterward, and I asked the waiter to bring me a banana and a glass of water immediately. No shame.
Almost made myself sick eating

tomatoes

this past week. My great Aunt brought some up from her garden. I had toasted tomato sandwiches, and bruschetta-like bread. It was SO good!! Why can't you get food like this from a drive-thru? I would eat it all of the time.
b was

sick

this weekend. Not sure what kind of sinus/fever/stomach thing he had, but he was not himself and pretty pitiful at times. He told me his stomach hurt and asked me for a bandage.
He also told me that he had the "suds" and needed to go to the doctor. (Thank you Spongebob - who I canNOT stand, and who I will NOT miss when I go back to work.)
As you may know,

Shark Week

started yesterday, and I represented! More than one person called me a nerd. One friend asked if I was offended - of course not!
Is it horrible that in thinking about going back to work this week (Wednesday), all I can think about is this quote from Caddyshack?
"There's a lot of badness in the world today... I've sent boys younger than you to the gas chamber...didn't want to do it, felt I owed it to them."