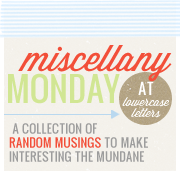 This weekend included lots of
puppet shows
. B and b made paper puppets and reenacted scenes from their favorite Spongebob episodes, as well as creating new scenes for the characters. I don't like Spongebob, but I did enjoy these plays! I especially liked when B took a bow at the end and blew kisses to the "crowd" - lol!
b has finally decided he likes to
draw
a little bit.
This is very exciting for us because normally you cannot get him to do any arts and crafts. I was pretty impressed with his first efforts. He will start a 3yr old program this week since we finally mastered the potty and can get him in the class.
We went for orientation and a visit to his class this last week.
I am worried, but hopeful!
B starts
Kindergarten
this morning
. I really just can't even wrap my mind around it. He is excited. His teacher had a swimming party for their class last week, a get-to-know-you kind of thing. He had a blast!
B has 2 friends in his class that we have been friends with since birth. Their Mothers and I worked together when we were preggo and now our little babies are going to Kindergarten together!
Seems like just the other day, Camdyn and Brodie were born only 1 day apart...
...and now they are off to Kindergarten!