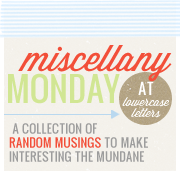 We're back! Here are a few disorganized and random reflections.
What an amazing beach trip! Don't let the frowny-we-hate-to-smile-on-command-faces fool you. We had a blast! It was so nice to have "fun with the boys" as the focus of each day. Of course there are moments of vacation tiredness with 2 little ones, but overall, fun is the course of action!
I am grieving a little bit at the end of our time. It was wonderful! Since the
boys stayed up later and slept later,
I was able to get up every morning and have my Bible Study quiet time.
I was also able to keep up with the laundry - did a load every day and there was nothing left to wash! Makes me think I should throw out even more clothes. Do we really need them all, anyway?
B was in total "shark mode" of course. He insisted that these sharks be in the photo - which is probably why he smiled!
Sadly, one of them fell over the rail and we couldn't find it. The brush was too thick.
After examining each one, he quickly identified the missing shark and mourned the loss.
He did get to see live sharks at the Gulfarium. He was mesmerized and I could hardly tear him away.
He opted out of the sea lion show so he could stay longer to watch them swim.
There were lemon sharks and nurse sharks in the tank.
On another note, the table at the beach house was super cute! It had a fish painted in the center and multi-colored chairs.
I have a junker table I'd like to try this on. I have a feeling mine won't be as artsy and cute!
I also liked the way the kitchen was painted to compliment the decor. How is it that some people can paint random brush strokes and they look "right" but if I tried this it would just look a mess?