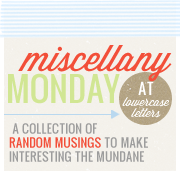 Miscellany Monday?? nope - my mind is still on an amazing

Sunday.
the situation in Japan reminds me to enjoy these days all the more #prayersforJapan
We were up early as usual (time change - what?) out to breakfast, MyChurch (the whole family), and quick stops at Fresh Market and Target - all before lunch. Most of the day was spent having outdoor fun!
b spent time looking for

sharks

on the horizon
luckily none were found, and as B reported, no

sea urchins

either
wayy too cold for me to swim, I like the

water

to be 80 degrees or more...they were shivering but wouldn't admit it
b took a break to fish
and play some lacrosse?
nah, just used the stick as a fishing net
he is really not frowning in these pictures, he is saying "cheeeessseee" with his teeth gripped
he really has a charming smile, I just have a hard time catching him in the act
yep, braces will be in our future