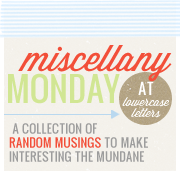 Played 859 rounds of Spiderman & Friends Memory.
Took a break at Baskin Robbins. B and b always order something crazy and then want to take over my Pistachio-Almond.
The Monkey Joe mascot made a surprise appearance which sent b back under the table.
He recovered and was back at unloading the kitchen cabinets that afternoon.
Later, we grilled some yummy mahi, lobster, sweet potatoes, and pineapple.
B wanted marshmallows for dessert.
With each one, he wanted us to blow it out and make a wish.
He had lots of wishes. Most of which were about a family beach vacation. He asked me what I wished for.
Couldn't think of a thing to say.
Is my mind so marred in the muck of cold hard reality that I can't even remember what it is like to simply make a wish for fun anymore?