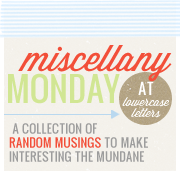 Snow Day = I get to be a stay-at-home Mom!
Pajamas,

coffee

, Valentine

crafts

, board games with the kiddos are all on tap for today...and maybe some laundry.
I will have to do separate posts later.

I really

don't

like the snow, but I do like to stay home with the boys. They love snow, so I will like it by default.
In my lifetime it has

rarely

ever snowed here. Recently, it has snowed at least once each winter, and it just snowed on Christmas - for the first time ever!
B has been wishing for snow. I blame him.

When it snows, the whole

town shuts down

. We simply don't have snow equipment and such. The roads are dangerous - due to ice and due to people who don't know how to drive in it.
As soon as the weather report includes possible snow, people rush to the grocery stores and buy up all the milk and bread. They go to Walmart and buy out the batteries. It is crazy!

Here are a couple of my

favorites

from yesterday's pre-snow day statuses and tweets...
winter storm on the way! go get your milk and bread, the world is about to come to a sudden stop here in the south.

ipad, ipod, cellies, game boys, mini DVDs, nook, laptops charging in prepping for #columbusapocolypse2011.
wondering if this whole "snow day" thing is a college football fan conspiracy
It was rough getting everything we needed from Publix late this afternoon. I especially hated knocking down the old lady for the last marble rye, but that's the way I roll.
To all of you wishing for snow, I wish the hottest summer ever recorded this side of the Chattahoochee! I don't care what month it is, this is still the SOUTH!
I am taking a large sleeping pill and going to bed! Night all - stay safe and warm!
***********************************************************
and one last Misc. Monday thing...
So, in reflecting on the
post
I wrote last week, I have selected
perception
as
my
Word of the Year for 2011.
Things are going to happen this year.
If I only see the bad in those things, then it is all bad. If I seek to find what is good in it, then there is good.
I can choose the

perception

I will have in 2011.
whatever is true, whatever is noble, whatever is right, whatever is pure, whatever is lovely, whatever is admirable--if anything is excellent or praiseworthy--think about such things.
It would be so cool to win and use it to order one of those beautiful necklaces, engraved with my word!