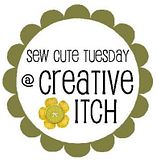 Disclaimer - I canNOT sew - I am just learning!
Time to be semi-impressed! If you read about my inaugural Craft Thursday

here

...in the words of Matchbox20, let's see how far we've come!
So, my Mother gave me her sewing machine...
and now, after a lesson with my Aunt Lynn, I am able to make pillows with flanges pictured on the left, as opposed to the (now horrid) hand sewn & stitch witchery pillows shown on the right...
So, I sewed a

CARS

Christmas pillow and B got busy stuffing (b was napping).
and after all of that...here it is! What a fun 30 minute project!
Now I have to learn to sew something else! Stay tuned!